The African Tarot is a unique, visually striking way to explore the wisdom of the African continent. Drawing inspiration from Cubism and the vibrant colors of traditional African art, the deck pays homage to the continent's indigenous tribal roots. The Tarot's appreciation for these roots is expressed in the unique blend of intricate visuals, evoking in its users an understanding of the rich African culture. An excellent beginner or professional deck; get your copy today!
What Buyers Love About this Deck!

The unique, cubist artwork.
The connection to the Waite-Smith structure, making the deck easy to learn and use.

The expertly written guidebook, with color images.
The vivid colors and clear meanings.
The sturdy card stock, and easy to shuffle.

Custom content
Artist
Victoria is a graphic illustrator who collaborates with many different publishers. She loves art that is sincere and moves the viewer. "I consider the Northern Revival style to be the highest art form; I can even cry in front of the pieces." She believes art should impact the person intensely and possess a hidden magic that unfolds while being viewed.
INSPIRATION
Artist Victoria Iva expresses her appreciation and love of these artistic and cultural themes in this re-interpretation of the Rider-Waite Tarot, a celebration of interconnecting artistic concepts which honor contributions from the rich history and complex cultures of Africa.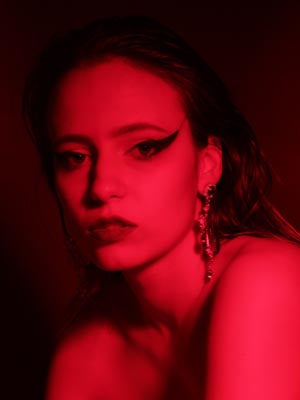 Click on the arrows to advance to the previous or following card. Or, click on the center card, hold down your mouse click, and drag the images in either direction.