Automatically discounted 50% off when added to cart due to misprints (see below).
The Premium Original Tarot is a digitally remastered set of cards featuring the Tarot artwork of Pamela Coleman Smith under the direction of Arthur Edward Waite. Printed on the finest card stock, the images are beautifully enhanced and the colors are vibrant. The cards for this premium deck have gilded edges, gold foil stamping on the front and back, and extra high-quality printing. They come in a durable, fold-over box that is a perfect keepsake.
Misprints
Three cards have the word Pentacles spelled Pentackles, the Ace, the Page, and the Knight. For this reason, we have discounted the deck 50%, which makes it a wonderful deck, at that price, for a beginner or everyday reading deck. 
Custom content
Artist
Yulia is a professional illustrator. Her work has graced the covers of several books, as well as page illustrations on the insides. Her other projects include working as an artist for several computer games, one of which is Mafia, a popular mobile app. When it comes to art, Yulia is drawn to Impressionism and Pre-Raphaelite paintings. She loves the bright colors and mythical, fairy tale-like themes. In modern art, fantasy worlds are her favorite.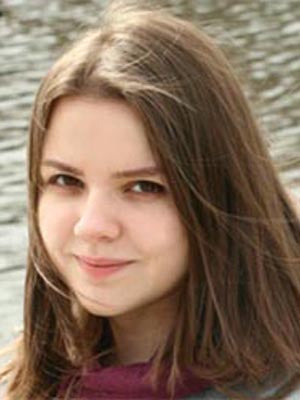 Click on the arrows to advance to the previous or following card. Or, click on the center card, hold down your mouse click, and drag the images in either direction.